For years and years, I struggled with my weight…
I felt like I was always on a DIET…
Yet the more Diets I tried the more weight I was gaining…
My biggest Breakthrough came when I decided I really hated being on a Diet and just Quit my Diet.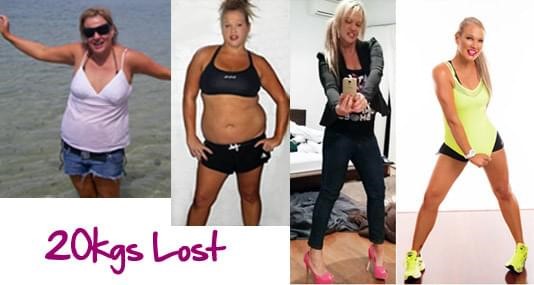 This breakthrough was a blessing in more ways than one as not only did I lose just over 20kg fast…
What I discovered didn't just work for me,
It has worked the thousands of women I have helped over the past 15 years…
Today I want to share why I hate Diets,
10 Things I hate about Diets
Diets make you Extra Hungry

Diets make your body Tired and zap your energy

Diets slow your metabolism Sluggish

Diets increase Emotional Eating

Diets deprive your body of the essential nutrients it needs

Diets make your body store fat on your tummy

Diets prevent your body from Toning up and becoming tight and firm

Diets bring on ravenous Cravings for junk

Diets put you in a negative and cranky mood

Diets cause Binge eating and Blowouts that mess up our body
If you are struggling with your weight
If you are on and off Diets like a yo-yo
If you want to finally make a change with your body and hit your goal weight
You need to break this diet cycle..
How Do you get your body into incredible shape?
The answer is simple
Give your Body what it needs
Quit your diet to break the vicious Diet Cycle
If you are ready to quit your diet and to get into awesome shape,
without dieting,

without starving yourself,

without missing out on your favourite foods,

without doing crazy hard workouts
Then check out my 21 Day Body Makeover (It starts on Monday August 20th)
Here is more about the 21 Day Body Makeover
Over the past 15 years I have worked with thousands of Body Transformation clients.
Women who want to look their very best before a big birthday or reunion
New Mums who deserve a little bit of a mummy makeover
Brides doing everything they can to look amazing on their big day
Actor's preparing for film and theater
Recording artists getting ready for their album launch
Models shaping up for their photoshoots
During this time I have gained some very cool insider knowledge on how to help my client's look and feel awesome in as little as 21 Days.
I decided to take all of my best "Hollywood Makeover" Tricks,
combine them with my Rapid Results Meal Plans and Recipes
and add a set of my most responsive workouts for reshaping your tummy, hips, arms, thighs and butt.
I am calling my brand new program the 21 Day Body Makeover…
To find out all about the program click the link below….