Today I am going to share the story behind my 120+ Weight Loss Recipes.
These Recipes Have helped Thousands of Women to Lose Weight without missing out on their Favourite Foods.
So how did I discover these recipes?…
I am a bit different to Regular Fitness Guru's.
I have personally lost 20kg.
Before I discovered what I am going to share today …
I had struggled for a long time to Lose Weight.
I don't know how many times I started a diet.
But Each time I Dieted….
I would be hungry,
I felt like I was missing out,
I got cravings,
I would always give up.
After years of Yo-Yo Dieting and nothing working I decided I needed a
NEW APPROACH..
I Finally lost my 20kg when I started to Re-create Recipes of my favourite foods
My Recipes led me to discover a Brand New Weight Loss Solution.
My Recipes were allowing me to enjoy all my favourite foods and continue to lose weight week after week.
My recipes really filled me up and I never felt like I was missing out on my favourite foods.
I made sure each recipe had the perfect mix of nutrients and ingredients to make me feel full and satisfied..
My Recipes also curbed my emotional eating and cravings for junkfood.
My Recipe Collection now includes:
Recipes of Yummy Food..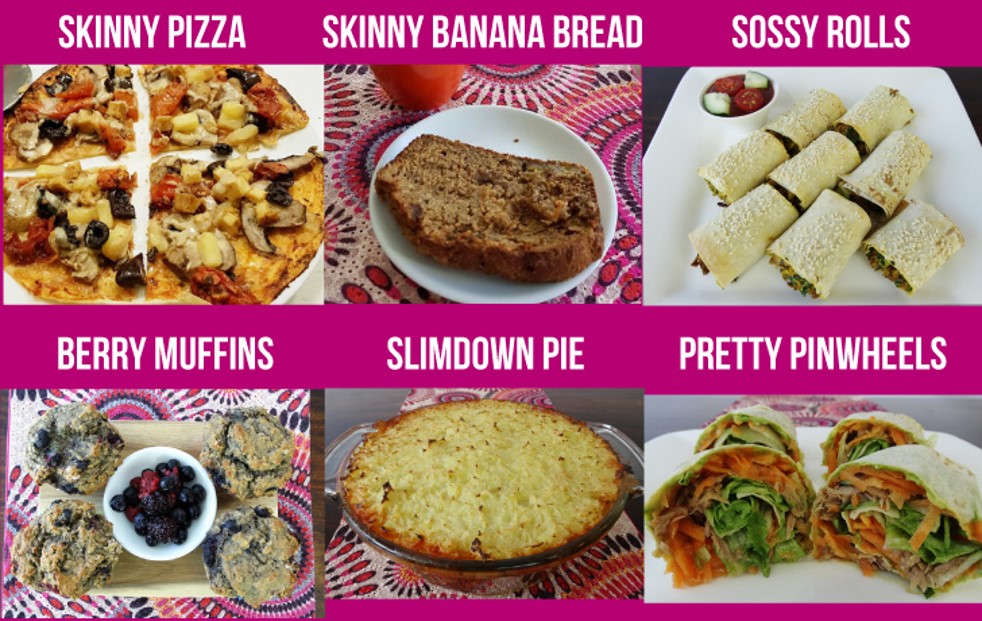 Recipes of Food You already Love..
Recipes of Family Favourites..
Recipes that are Quick & Easy..
Recipes made from Simple Ingredients you can get from any supermarket..
Recipes that include Ingredient Swaps to meet Dietary needs including Vegetarian, Vegan, Dairy free, Gluten Free..
Lee is a Mum of 3 – Lee's Family Love the Rissoles & Chocolate Cake..
Catherine Lost 30kg- Catherine Loves the Fried Rice & Berry Muffins..
Mel Lost 30kg – Mel Loves Skinny Pizza & Family Roast..
If you want Instant access to 120+ of my very best Weight Loss Recipes..
Get on Board the 28 Day Flat Tummy Challenge
Here is How the Flat Tummy Challenge Works
1. You get the exact meal plan and recipes for the 28 Days.
2. You can also mix and match on the meal any of the 120+ Bonus Meal Plan Recipes for unlimited variety.
3. You get the exact workout program for the 28 days for reshaping your tummy, hips, arms, thighs and butt. (you can do these workouts at home)
4. Every morning you get an email from me with your daily motivation and focus.
5. You get Social Support via my private Facebook group where I am personally coaching the program.. I am your trainer and will answer your questions personally.
You have me as your Personal Trainer (you don't have to do this alone).
Every time I have run a challenge like this the results have been dramatic
Click Here to find out more about the
Flat Tummy Challenge
To find out all about the program click the link below…
Click Here to find out more the
Flat Tummy Challenge
PS I am personally coaching the program and I am limiting the program to 57 participants…so be sure to grab a place right away…