There are a few mistakes almost everyone makes when they start exercising to lose weight and tone up.


Before I lost my 20kgs, I used to make the exact same mistakes as well.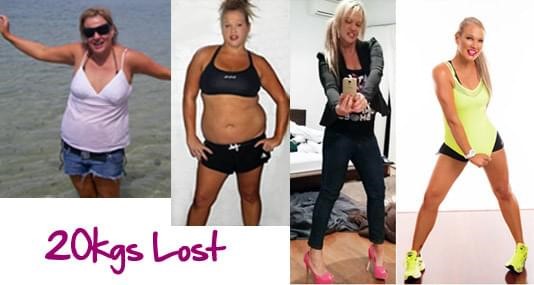 And these mistakes make it almost impossible to get results…
Here are the biggest mistakes people make with their workouts when they want to lose weight or tone up:
1. They go way too hard in their workouts.
2. They try to do "too much to soon".
3. They do workouts that are not suitable for where their body is at.
Here are My Top 4 Tips for Starting a Workout Program:
1. You dont have to thrash yourself in your workouts.
If you are unfit, or out of shape, or if you have had kids, or if you are over 30, 40 or 50…
You need to work with your body…
So crazy hard workouts are out.
You dont have to spend hours and hours in the gym…

You dont have to take up running
or do crazy hard bootcamp style workouts…

2. All you need to get started is 20 minutes three times a week.
20 mins, 3 times per week is all it takes to start building your fitness and strength.
3. You dont have to join a gym.
Over 80% of women following the workouts in my programs do the workouts at home.
4. It doesn't matter what time of day you work out.
The best time to workout is anytime – just get it done- morning, noon or night
Lee Toned her Baby Belly Working out at Home
Lee is a really busy mum with three little ones.
Lee always believed that to get into shape after 3 kids she would have to spend hours and hours in a gym.
For Lee this would have meant spending time travelling to and from the gym and finding baby sitters.
There's just no way she could fit that into her busy day.
Once Lee discovered that she could get started using my program 20 mins, 3 times per week working out at home, Lee was unstoppable.