So, one question I get all the time is
How many calories should you have per day to lose weight?
Is it 1200 calories?
is it 1800 calories?
is it 1000 calories?
I remember when I was really struggling with my weight before I lost just over 20kg
I would start with and 1200 calories per day but then my weightloss stalled…
so I dropped my calories to 1000 per day and soon after my weightloss stalled again…
I even got as low as 800 calories per day and guess what I Hit the Wall…
I would lose some weight but the ridiculously low calories were impossible to stick too..
Being on such Low Calories really messed up my body and slowed down my metabolism
As soon as I ate normal again all the weight went straight back on super fast..
Finally I discovered the truth about feeding my body for weightloss…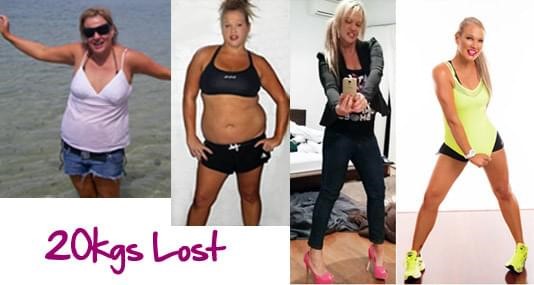 To lose weight consistently week after week in a balanced way..
You need to work with your body and give it what it needs..
The truth is you can enjoy over 2000 calories per day
And lose TWICE as much weight week after week…
It's not about the number of calories you are on..
It's about the quality of the calories and the purpose they serve your body..
When you consume calories made up good sources or protein carbs and fats spread out over the day
Your Body Responds by putting in more of the RIGHT type of calories into your body..
By eating more and eating more often
You fuel your metabolism for a faster fat burn

Your energy skyrockets so you have the energy to do more

You don't feel hungry so cravings and snacking stops

You stop Emotional Eating

You start to slimdown and Toneup at the SAME time as you body starts to burn fat and not lean muscle tone..
The women I have worked with were Shocked to discover they could actually Eat MORE and Eat More Often..
By Eating the More of the right Calories and Eating More Often they were able to lose weight 2 x faster week after week to reach their goal Weight
Without Starving themselves

Without being on food restrictions or cutting carbs

Without worrying about every calorie they put in their mouth
If you would like to get into incredible shape by eating more, not less then check out my 21 Day Body Makeover (It starts on Monday August 20th)
Here is more about the 21 Day Body Makeover
Over the past 15 years I have worked with thousands of Body Transformation clients.
Women who want to look their very best before a big birthday or reunion
New Mums who deserve a little bit of a mummy makeover
Brides doing everything they can to look amazing on their big day
Actor's preparing for film and theater
Recording artists getting ready for their album launch
Models shaping up for their photoshoots
During this time I have gained some very cool insider knowledge on how to help my client's look and feel awesome in as little as 21 Days.
I decided to take all of my best "Hollywood Makeover" Tricks,
combine them with my Rapid Results Meal Plans and Recipes
and add a set of my most responsive workouts for reshaping your tummy, hips, arms, thighs and butt.
I am calling my brand new program the 21 Day Body Makeover…
To find out all about the program click the link below….