I am often asked about the Best Exercise to Tone the Arms..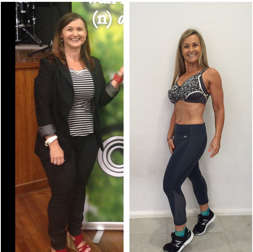 My first Answer is always the same
NUTRITION First..
The first step is nutrtion
After getting nutrtion right start exercises to Tighten and Tone the skin of the arms.
There are 5 main areas that I like to focus on when achieving great arms:
1)      Shoulders
2)      Biceps
3)      Triceps
4)      Upper back
5)      Chest
Working all of the above plays a big part in the overall result.
My Top 3 Arm Toning Exercises are:
Extreme Lean Arm Raises
No Wings Extensions
Sexy Arm Pushups :

BONUS: this exercise also works the abs – upper and lower – whoo hoo – got to LOVE that, Vix