All my clients love it when their arms look Lean, tight and toned .
No jiggle, no wings and no spongy bits…this includes no underarm fat….
I am often asked about the Best Exercise to Tone the Arms..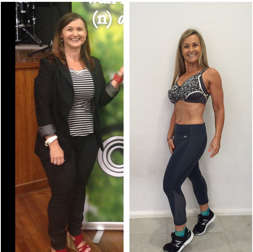 My first Answer is always the same
NUTRITION First..
Lean and Toned Arms are like Getting a Flat Tummy…
You can work them over and over but if you have a layer of bodyfat over the muscles you are not going to see Tone and Definition.
A famous quote from Arnold Schwarzenegger – "Its simple, If it jiggles it's fat".
So the First thing you need to do is get your nutrition right..
Getting your nutrition right will help remove the padding of fat on your arms.
Once you start to shift the padding on your arms you can work on some exercises to Tighten and Tone the skin around your arms.
There are 5 main areas that I like to focus on when achieving great arms:
1)      Shoulders
2)      Biceps
3)      Triceps
4)      Upper back
5)      Chest
You see working all of the above plays a big part in the overall result.
My Top 3 Arm Toning Exercises are:
Extreme Lean Arm Raises
No Wings Extensions
Sexy Arm Pushups :

BONUS: this exercise also works your abs – upper and lower – whoo hoo – got to LOVE that, Vix
Bonus Tip:
The fast, easy way to work on your nutrtion by eating pure, flushing toxins and beating belly bloat is
to have a Yummy Flat Tummy Protein Smoothie once a day.
To Find out More about Flat Tummy Protein Click Here
To Find out More about Flat Tummy Protein Click Here