Happy Happy Friday Peeps, 

Do you tend to let lose it a little with FOCUS on Fridays?

So here's a personal story of mine when I was on the Diet Cycle Of Frustration… (before I lost 20kg and became a Body Transformation specialist)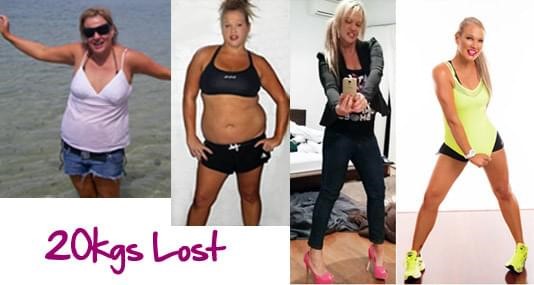 I used to work at a Big Bank and then later went to work at a UNI….

I was always dieting and would be pretty good all week and hit the gym or run on the treadmill…

Through the week I would eat what I thought was good food in teeny tiny portions.

I would never eat any of the junk food that always seemed to be available in my office…


Then Come FRIDAY…My mind played games…

"I have been good all week…"

"I hate my job (Bank then Uni Admin) and I deserve a reward…"

"I have run on the treadmill this week and done some weights…"

Lets RELAX it's Friday……
Then BOOM 
Sharing a whole loaf of freshly baked bread with dip and olives and a glass of wine…

…then a Thai delivery feast..
That set the scene for the whole weekend… I was like a Hungry wolf on a mission to Eat and Enjoy…
Come Monday I was back to the DIET CYCLE…
FRUSTRATED with my lack of PROGRESS…
Week after week, month after month I did the same thing…

One day I made a change to my Friday Routine
My Friday become "Flush the Fat Friday"
I ate pure all day…
Saturday morning became results day.
This was enough to keep me focussed on Friday.
Did I need to miss out on yummy food or my favourite meals?
No
Saturday night became refuel meal.
I had any meal I wanted
I discovered I could still enjoy my favorite go-to food once a week, whether that was
Pizza and garlic bread,

Spaghetti bolognese,

Thai noodles,

Burgers and wedges,

a slice of apple pie,

going out to dinner with my partner,

or having an Indian takeaway on the couch watching a great funny film
Because Refuel meal was planned I always had something to look forward too.
I found out later that having a special meal with your favourite foods once a week actually reset my metabolism to burn more fat 24/7.
That one small change I made to Fridays…that was enough to guarantee me a result week after week.
15 years later I have helped thousands of women to change their bodies…
and all my clients do the same thing on the weekends…
1. Eat Pure for Flush the Fat Friday
2. Measure Saturday Morning 
(Followed by a post measure happy dance :-))
3. Enjoy our "go to food" Saturday Night
If you are stuck in the Monday to Friday diet cycle…
Then check out the Drop a Dress Size Challenge (It starts on Monday)
The Drop a Dress Size Challenge Includes:
1. The Drop a Dress Size Challenge Meal Plan
I have put together a "done for you" meal plan so you know exactly what to eat, when to eat, and how much to eat.
2. 120+ Bonus Meal Plan Recipes
The recipes are simple, fast and yummy, made out of real foods you already know.
3. The Exact Workout Program for the 28 Days
You can work out at home or the gym

If you can do 20 minutes, three times a week, you are set.
3. My Complete Program for Body Transformation
4. Every morning I am going to send you an email with your daily motivation and focus.
Just eat heaps of awesome food from the recipe guide and follow the workouts- thats it 
Click Here to find out more about the 
Drop a Dress Size Challenge Program
(It starts on Monday July 16th)