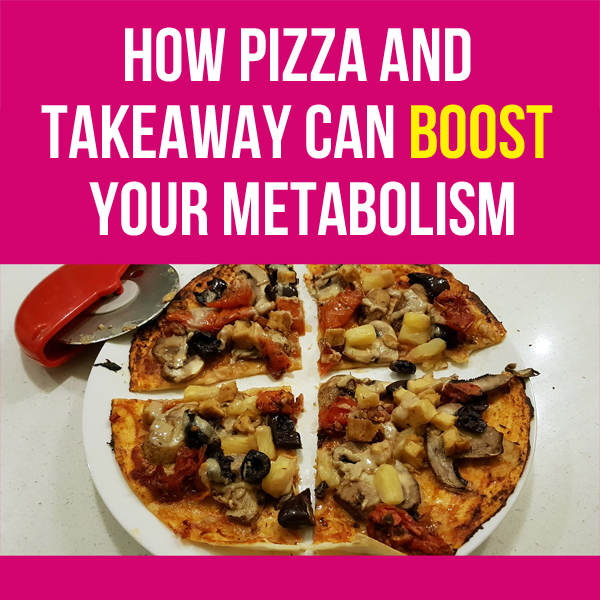 I remember every time I used to start a diet or eating healthier, I always felt like I was missing out on my favourite foods.
I had 20kgs to lose so it really felt like I would be missing out on my favourite foods for ever.
And that was really tough because I love food.
I just felt miserable all the time and this feeling of missing out would always lead to a blowout.
I finally got results (and lost 20kgs) when I started including my favourite foods.
Here is what I did…
Once a week I started having what I call a "Refuel Meal".
A refuel meal is one meal a week where I ate without any "diet rules".
Refuel Meal Ideas:
Pizza and garlic bread,

Spaghetti bolognese,

Thai noodles,

Burgers and wedges,

a slice of apple pie,

going out to dinner with my partner,

or having an Indian takeaway on the couch watching a great funny film
Bonus: I found out later that eating richer food and more calories in one meal, once a week actually "reset" my metabolism.
So my special "refuel" meal:
Allowed me to eat my favourite "go to" food every week

Gave me something to look forward to every week

Prevented blowouts 

Made my metabolism speed up, for fa

ster weightloss
I was losing weight faster by eating more!!!!
The refuel meal has been part of my programs and a favourite with my clients for the last 16 years!
If you love food like I do forget going on "diets" and trying to eat nothing but salad…
If you want to eat your favourite foods get into awesome shape in time for summer…then check out my 28 Day Summer Body Transformation…
(It starts on Monday Nov 16th)
Click Here to Find out More about the
28 Day Summer Body Transformation