I am a little bit different to most "weight loss gurus".
I have actually been out of shape, and I struggled with my weight for a long time.
I tried and failed at every diet and exercise program.
To be honest there was I time when I felt I would never be able to change my body.
I got breakthrough when I quit my diet,
stopped telling myself I could never enjoy my favourite foods
and stopped skipping meals
And you know what… it worked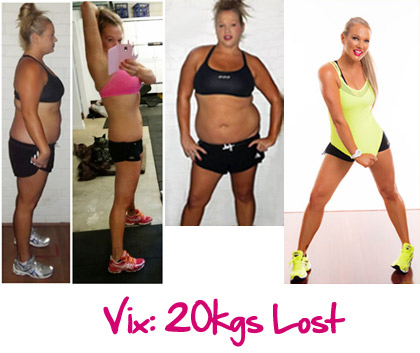 So why did quitting my diet work?
Because diets mess up your body.
When your body is messed up that's when you have cravings, binges, blowouts and rapid weight gain.
Diets are impossible to stick with.
Once you quit dieting…it all gets so much gets easier.
How to lose 5-25 kilos without dieting, without cravings, or feeling hungry
I discovered 3 simple tips.
Eat more often to feel fuller and boost your metabolism

Eat "pure and natural" instead of "instant" foods

Drink heaps of water to flush the fat.
What I discovered didn't just work for me
It has worked for thousands of women I have shared it with since…
Nicola: Over 20kgs Lost Without Missing Out on Pizza
Nicola is a 50-year-old mum of two,
She's got a really busy job, and travels a lot.
Nicola always thought that to lose weight, she would have to miss out on all her favourite foods.
Once Nicola discovered my program she found out she could get into awesome shape, without missing out on her favourite foods.
Nicola was still able to enjoy her favourite gourmet prawn pizza every week from her favourite restaurant.
Mel: Over 30kgs Lost Without Cutting Out Carbs
Mel always believed that to get into great shape, she would need to cut calories and cut carbs and go on restrictive diets.
Once Mel realized you do not need to miss out on the food you love she lost 30kgs super-fast.
How Catherine Lost 30kgs without Missing Out Skipping Meals
Catherine always believed that to lose weight she would need to skip meals.
Catherine was shocked with how fast she was losing weight whilst still enjoying the food she loved.
If you want to lose lose 5-30 kgs without ever feeling hungry…
….or deprived or exhausted from exercise…
Where everything is done for you…
I tell you what to eat
I tell you when to eat
I tell you what to do in your workouts
And I support you every step along the way
and the best thing…it works faster than any diet you have ever tried…
Then check out the Drop a Dress Size Challenge (its starts Mon July 26th)
Click Here to Find out all the details on the "Drop a Dress Size Challenge"
Click Here to Find out all the details on the "Drop a Dress Size Challenge"