Today I am sharing my Top 8 Fav Slimdown Smoothies…
Let's start with the Best Smoothie for Burning Fat Fast: the Raspberry Pop
The Raspberry Pop Smoothie is so fast to make it could also double as the Fastest Smoothie.
You can have 1-2 Slimdown Smoothies a day on all my programs.
It really doesn't matter what meal you have a smoothie for.
Just whatever fits in the best.
The Sculpting Banana Smoothie is a breakfast classic.
The Peanut Butter Bomb is the perfect smoothie for busting cravings…this smoothie tastes like a yummy treat you can look forward too.
Perfect for Recovering Sugar Addicts 🙂
The Strawberry Delight is another sweet yummy treat you can look forward too.
There is a strawberry farm just down the road from Miss Fitness Life HQ.
In winter you can get strawberries the same day they were picked- and they taste yummmmmmm,
The Purple Magic Smoothie is a great smoothie for Feeling fuller.
Often when people try to eat healthy they find themselves feeling hungry.
The purple magic tastes like a sweet treat and will leave you feeling full and satisfied.
Here is a quick video of me making the Purple Magic Smoothie 
The Antioxidant Smoothie Bowl is a great smoothie for desert.
Yes its a smoothie in a bowl!
My FAV part of the Antioxidant Smoothie Bowl is the Crunch on top.
If I  had a really big day and are feeling too tired to cook dinner I will have an antioxidant smoothie bowl as a Dinner/Dessert Treat.
The Beam Me Up Smoothie is for the Coffee Lovers.
A lot of people think you need to give up coffee to get into shape and it is just not true.
This Smoothie has a shot of coffee for an instant "pick me up".
I recommend everyone has the Summer Daze Smoothie the night before any day they want to look and feel their best.
Even though it is a Green Smoothie you dont even taste the "Green".
PS All these Smoothie Recipes (and more) are in the Smoothie Recipe Guide I put together for the Slimdown Smoothie Challenge
There has been an incredible amount of interest in the Slimdown Smoothie Challenge and I am down to the last 24 places
So if you were thinking about getting on board the program be sure to grab your spot right away as the places will fill very soon.
Here is everything you need to know about the Slimdown Smoothie Challenge:
The 14 Day Slimdown Smoothie Challenge Starts Monday October 22nd.
Here is what you get when you start the challenge:
1) Slimdown Smoothie Challenge Recipe Guide
I've created every Smoothie in the guide to be quick and tasty and delicious.
And most importantly, easy to prepare.
2) A pack of Slimdown Smoothie Mix
After you join I will will send your Slimdown Smoothie Mix via Express Courier.
For each day of the Slimdown Smoothie Challenge
1. Have a Slimdown Smoothie as one of your meals for the day
You can choose to have your Smoothie for any of your meals.
This can be your breakfast, morning tea,lunch, afternoon tea or or Dinner.
Then eat healthy for the rest of your meals through the day.
(It's not just a smoothie & nothing else..)
2. Tick off your Countdown Calendar to stay on Track
3. Give your best effort over the next 14 days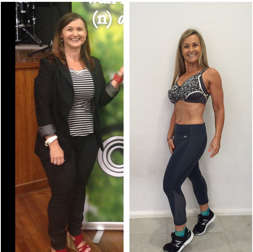 You will look Better

You will have more Energy

Your Tummy will be Flatter
The 14 Day Slimdown Smoothie Challenge Starts Monday October 22nd…
Click Here to find out more about the program (and to grab your place)
I only have 24 places left in the program.
Here is the link again to find out more about the program