There is one thing that everyone gets wrong when it comes to slimming down and toning up.

Everyone thinks that to get into shape you need to go on an extreme diet and give up your favourite foods.

That you that you need to cut carbs, eat nothing but carrot sticks and lettuce… 

Tiny portion sizes, bland foods, counting every calorie…

It Is Just Not True 

I learnt this the hard way when I was trying to lose my 20kgs…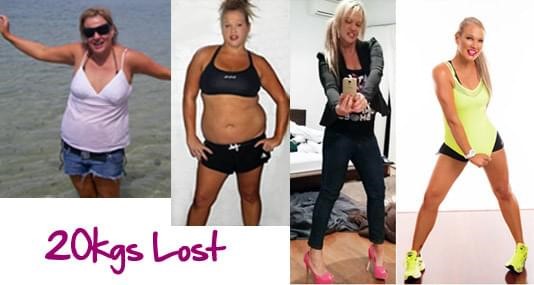 I thought that to lose weight I had to diet and starve myself…

…so I tried it over and over again

and it never worked…

Eventually I discovered how to change my body…
and it was the exact opposite of dieting and starving myself…
Whenever people have asked for my help to get into shape, I have always started with three tips.
Today I'm going to share the first tip…
My first tip for slimming down and toning up and totally transforming your body is…
1. Quit your diet and eat more.
When you diet, you starve your body of essential nutrients.
This makes losing weight extra hard and impossible to stick to.
Traditional diet and weight loss programs, they just set you up to fail.
If you're like me, you've tried them all.
No carbs, Low carbs, Low calorie, No sugar, Detox, Fasting, No fruit…
You've been there, done that, found them ridiculously impossible to stick with and you know they just don't work.
Plus, depriving your body of what it needs makes you extra hungry.
You get starving.
You get ravenous, and it gives you cravings for all the wrong things.
You get stuck in a diet cycle going nowhere.
Dieting…Hungry…Unbearable Cravings….Blowout.
Then on Monday you start again.
I did this for years and years and years until I finally woke up to the fact that that wasn't working for me.
The first step in breaking the diet cycle is to eat more.
You need to give your body what it needs in order for your body to respond.
The best way to start giving your body what it needs is through lots of pure, simple and fresh ingredients every day.
I'm not talking about lettuce and carrot sticks.
I'm talking about delicious naturally prepared food.
Eating a lot of food through the day to really satisfy your body.
How Mel Lost 30kgs by Eating More
Mel always believed that to get into great shape, she would need to cut calories and cut carbs and go on restrictive diets.
Once Mel realized that she could eat more, she lost 30kgs super-fast.
So if you want to slim down and tone up fast, and break that vicious diet cycle…
I recommend you join the 28 Day Drop a Dress Size Challenge (It starts on Monday July 30th)
Here is what You get in the Drop a Dress Size Challenge
1. The Drop a Dress Size Challenge Meal Plan
I tell you exactly what to eat and when to eat. 
There is no starving yourself or restrictive dieting, just heaps of delicious food. 

2. 120+ Bonus Slim Down Challenge Recipes 
I have included 120+ bonus recipes that you can swap for any recipe on the meal plan.   You have heaps of choice and will never be bored eating the same food. 

I love food but I am not a chef…so I created fast easy meals from simple ingredients you can make for the whole family. 
3. The Drop a Dress Size Workout Program
I created a complete workout program that is perfect for flattening your tummy, slimming your thighs and toning your arms.
The workouts are setup so beginners can easily get started.

All you need to get started is 20 mins, 3 times per week.

You can complete your workouts from the comfort of your own home or in any gym.
4. My Complete Program for Body Transformation
If you want to find out everything about totally transforming your body, every tip, every trick then this bonus is for you.
PS I have just 126 84  Places available in the Drop a Dress Size Challenge (so be sure to get your place right away)